Ben Gordon
Leading Advisor & Investor to Supply Chain Companies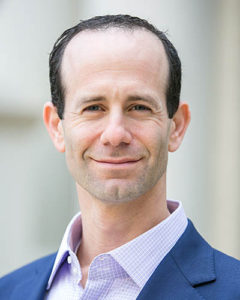 Benjamin Gordon has dedicated his career to building successful supply chain and technology companies. Ben has advised on over $1 billion worth of transportation and logistics transactions. Ben has also invested in several outstanding companies in this field. As a result, Ben's market expertise and industry leadership have led his clients to unprecedented growth and value.
Career history in logistics and supply chain
In 2010, Benjamin Gordon founded Cambridge Capital, a private equity investment firm in the transportation, logistics, and supply chain technology sector. Cambridge helps portfolio companies in three key ways. First, Cambridge brings expertise in strategy, acquisitions, and technology. Second, Cambridge connects its portfolio companies to leaders in the supply chain sector. Third, Cambridge draws on decades of operational experience. Cambridge's partners also draw on experience building companies like GENCO, FedEx Supply Chain, UPS, and Kuehne & Nagel LeadLogistics.
In 2002, Ben founded BG Strategic Advisors (BSGA), an investment banking firm for the supply chain sector. Ben has consulted a select group of CEOs in the transportation, warehousing, and logistics industries. Companies such as DHL, UPS, Agility Logistics, Kuehne & Nagel, NFI, Nations Express, Raytrans, Dixie, GENCO, Wilpak and Echo have trusted Ben to help them develop growth strategies and  acquisitions.
In 1999, Ben created 3PLex, one of the first logistics ecommerce platforms. 3PLex was a SaaS-based transportation management system (TMS) for third-party logistics (3PL) companies. Ben raised $28 million from blue-chip investors including Goldman Sachs and Morgan Stanley. 3PLex earned features in major publications such as the New York Times and Business Week. 3PLex was bought by Maersk.
In the beginning, Ben's career began at his family's transportation business Automotive Management Inc. (AMI; now Penske). Ben also worked as a venture capitalist with the BRM Group, an Israeli technology investment firm. He advised transportation, technology and logistics clients at Mercer Management Consulting, where he developed one of the first e-marketplace strategies for a logistics company.
Education
Benjamin Gordon received his MBA from Harvard Business School and a Bachelor of Arts from Yale University, where he graduated cum laude.
Philanthropy
Ben believes in helping people in need, in local communities and worldwide. In Palm Beach, Ben has served on the boards of the Palm Beach United Way, the Palm Beach Young Presidents' Organization (YPO), and the Palm Beach Federation. Nationally, Ben has been a board member of the JDC, the JCCA, and the Middle East Forum. Over 20 years ago, Ben founded GesherCity, a Jewish community and philanthropy group for young adults. What began as a small organization in Boston grew to over 100,000 members in 20 locations across the country.
Media
A leading expert on logistics and supply chain technology, Ben Gordon has been published in many places including Fortune, CNBC, SupplyChainBrain, and Data Driven Investor. Ben has also been interviewed or profiled by the New York Times, BusinessWeek, Bloomberg, Dynamo Ventures, the Dynamo Ventures podcast, Freightwaves, and CNBC.
For the latest insights on trends and forecasts in the supply chain world, visit Ben's blog, the Links in the Supply Chain site, and Cambridge Capital's Supply Chains site on Medium. You can follow Ben on LinkedIn, Twitter and YouTube.