How Did Israel Become a Global Leader in Logistics Technology?
The press has highlighted Israel's characteristics as "Startup Nation." Israel has reached the #1 position in the world in terms of R&D investment and venture capital investment per capita. Over the last decade, Israel has launched dozens of successful companies in cybersecurity, military technology, and communication systems. But Israel seems to be unusually well-suited to one type of startup in particular: logistics technology.
Israel continues to gain traction as a global leader in this field. Per Logistics Tech Startups in Israel, the list includes Bringg, CommonSense Robotics, FiftyOne, Petratec, Ladingo, Bringoz, PickPack, The Grid, Contguard, Package, and others. These companies have attracted investment, customers, and traction. Today, many are now succeeding on an international basis.
This trend is magnified by the outsized role of venture capital investment in Israel, which is approaching $7 billion. This level is particularly high for a country whose entire population is just 8.7 million!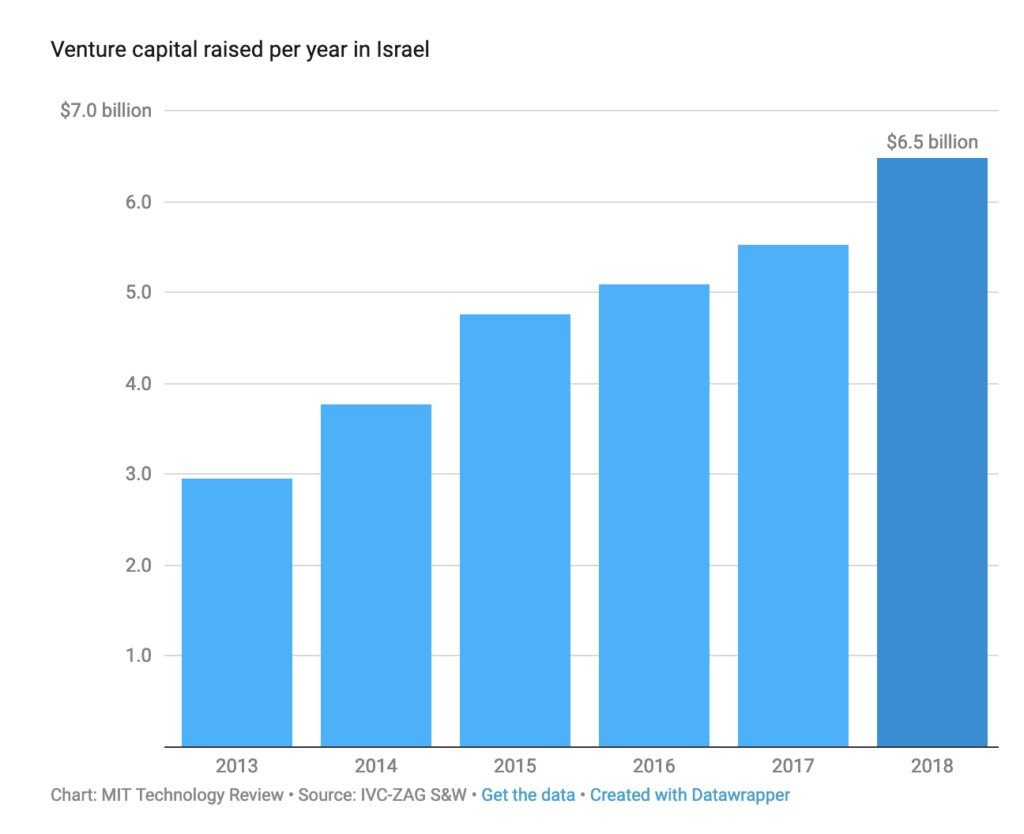 Why and how did the once-arid desert of logistics technology bloom in Startup Nation?
In my opinion, there are at least four reasons.
One reason is because logistics technology is a natural extension of automotive technology. Better Place raised close to $1 billion of investment 2008-2012. Their business model focused on electric cars and battery infrastructure. They succeeded in capturing the imagination of a new generation of entrepreneurs in Israel. Although the Better Place business failed, the spirit lived on. Many of its engineers, executives, and partners went on to found or invest in new companies in this arena.
A second reason is the success of Mobileye, the pioneer in autonomous vehicles. Mobileye grew to become a leader in its field. When Mobileye sold to Intel for $15 billion, it triggered a second wave of activity and entrepreneurship. Today, Israel has become a powerhouse in self-driving cars and the software that motors them.
A third reason is geography. Israel is a tiny nation. Its borders include the ocean on the West, the desert to the South, and (with the exception of Jordan) hostile neighbors to the North and East. This geographic reality has fostered a history of innovation, investment and disruption, for reasons of survival. In addition, Israel naturally gravitates to industries that are global in nature. What is a more natural fit than global logistics?
A fourth reason is military. Because of Israel's security needs, they had to innovate in aviation technology to offset their geographic vulnerability. They had no choice. Israelis like Abraham Karem pioneered drone technologies. These military technologies migrated naturally into commercial applications. Is it any surprise that companies like Flytrex can now use drones to deliver lunch and other last-mile applications?
I'm sure there are other factors. What else would you highlight?
Benjamin Gordon, Cambridge Capital
Also see this article on Medium